After battling the Rim Fire raging on the outskirts of Yosemite National Park for the last nine days, state and federal fire crews on Monday had contained 20 percent of the wildfire - now the size of Chicago.
That is more than double the containment from the day before, and much more than the 2 percent containment for most of the fire reported on Aug. 17 in the heart of the Stanislaus National Forest.
Still, 4,500 structures and San Francisco's water and power supply remained threatened by the Rim Fire, California's 13th largest in history.
The total number of acres burned stood at nearly 170,000 on Monday evening.
Yosemite Rim Fire Now 13th Largest in State History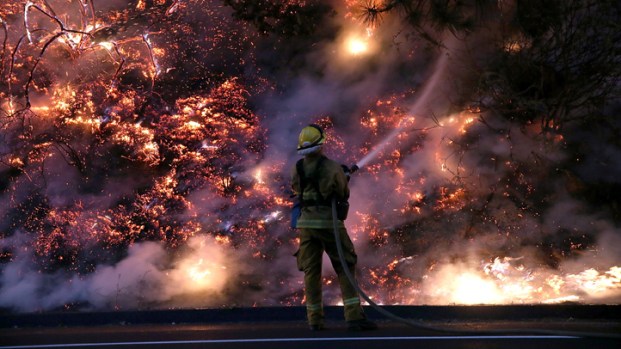 "Firefighters have a real challenge on their hands," Gov. Jerry Brown said after touring the charred landscape in the afternoon. "This is one of the worst."
He said he's make sure the "resources" in terms of "funding and talent" would be made available to continue fighting the Rim Fire, and he thanked everyone battle the blaze - and breathing the noxious air. Without being too specific, he assured the crowd that "California has the money" to fight the fire.
To date, 23 structures burned in the fire, including a popular Bay Area camp - Berkeley Tuolumne Family Camp - an institution for Bay Area families since 1922, which was totally destroyed sometime on Sunday.
"I'm just so sad on so many levels," said Janice Lin of Berkeley, who has been going to the camp with her children for years, including this summer. She spent the evening looking at photographs from her years at camp.
More than 250 people gathered Monday night in Berkeley for a memorial to honor the lost camp. Campers shared photos, memories and sang songs they learned at the family camp.
"It's kind of like a death in the family," said Harvey Kletz, a camper. "It's that much part of our family."
Campers Mourn Loss of Berkeley Tuolumne Camp, Save Torah at Tawonga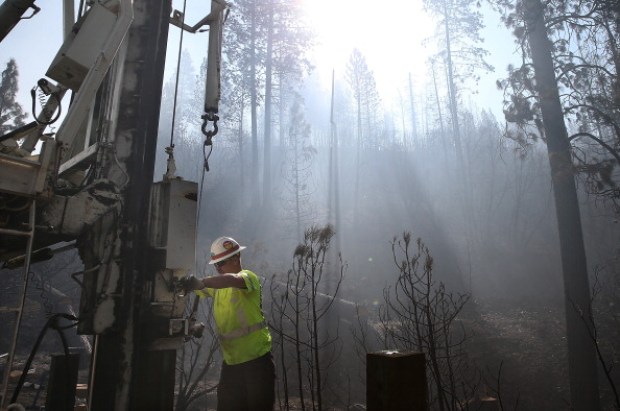 Ari and Rachael Nava of Santa Cruz started a Berkeley Tuolumne Family Camp Photo Memorial on Sunday dedicated to the "years of joy and happiness that it has provided to generations of campers." The couple met at Berkeley Tuolumne Family Camp when they were teenagers and are part of a family that has attended the camp for more than five decades.
MORE: Campers Mourn Loss of Berkeley Tuolumne Camp
In addition, the fire also damaged San Francisco power and utility lines in the area and threatens the Hetch Hetchy reservoir, which supplies water to San Francisco and much of the Bay Area. But over the weekend, San Francisco issued assurances that water quality remains good, and has maintained power supplies to customers in part by purchasing $600,000 in electricity.
Rim Fire Rages Out of Control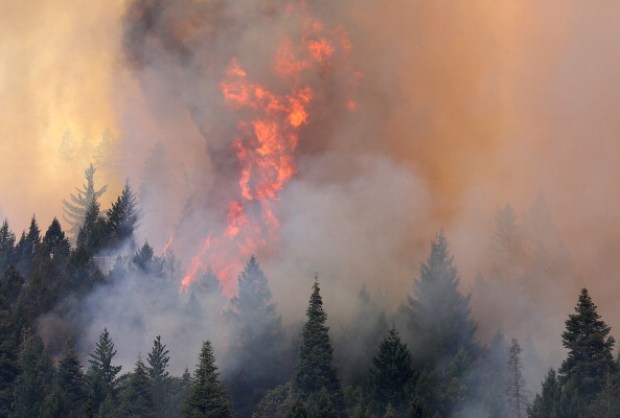 Despite the size and intensity of the fire, no one has been seriously hurt. U.S. Forest Service spokesman John Miller told NBC Bay Area on Sunday night that a few firefighters suffered heat-related injuries and one firefighter had a separated shoulder.
California fire officials say the fire is so large and is burning with such a force, it's created its own weather pattern, making it difficult to predict which direction it will move.
MORE: Rim Fire Threatens SF Hetch Hetchy Power, Destroys Camp
"As the smoke column builds up it breaks down and collapses inside of itself, sending downdrafts and gusts that can go in any direction,'' CalFire spokesman Daniel Berlant told the Associated Press. "There's a lot of potential for this one to continue to grow.''
In the last two weeks, there have been only voluntary evacuations in nearby areas. But over the weekend, residents north of Old Yosemite Road and north of Bull Creek Road were forced to leave. An advisory was issued for Tuolumne City.
This weekend the firefight was focused on holding the fire east of the north fork of the Tuolumne River. Crews are also trying to strengthen fire lines above the community of Pine Mountain Lake to save homes and along the eastern edge of the fire which has crossed into Yosemite National Park to save a "national treasure."
( Interactive map of Rim Fire courtesy of Esri.com)
Resources on the fire lines were spreading thin. The governor announced the state had secured federal funds to help pay for the massive effort. from the Federal Emergency Management Agency.
Brown also declared a state of emergency in San Francisco late Friday because the wildfires have caused damage to electrical infrastructure serving the City and County of San Francisco. San Francisco has been forced to shut down two of its three hydroelectric power stations in the area, and further disruptions or damage could have an effect on the power supply. Brown declared it an "imminent threat to critical infrastructure assets."
NBC Bay Area's Jodi Hernandez and Kim Tere contributed to this report.