New surveillance video may help San Jose police find the person who shot and killed a security guard over the weekend.
NBC Bay Area has obtained video taken inside Liquor 4 Less just before the fatal shooting of 34-year-old Manuel Zuniga. The video shows four men walking into the store Saturday night.
A man in the video is also seen walking into the store and grabbing a case of cigars.
Police said on Saturday night someone tried to steal cigars from the liquor store, but dropped them in the parking lot. When Zuniga stopped to help pick them up, someone opened fire from inside a waiting car, authorities said.
Memorial Grows for San Jose Security Guard Shot Dead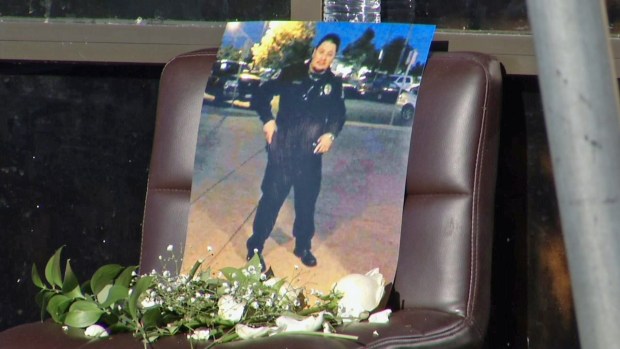 Zuniga was taken to the hospital but died from his injuries a short time later.
The gunman in San Jose's third homicide of 2015 has not been arrested and police have not disclosed a motive.
Michelle Roberts contributed to this report.