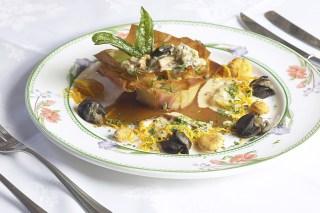 Five Bay Area restaurants are saying goodbye to tips and replacing gratuities with a 20 percent service charge added to all bills, according to reports.
The San Francisco Chronicle reports the changes are being made in part due to a rise in minimum wage and also due to widening inequality within the restaurant.
Comal in Berkeley, Camino and Duende in Oakland, and Bar Agricole and Trou Normand in San Francisco are all trying it out, according to the newspaper.