Thursday in South Korea was a day to remember for athletes with ties to the Bay Area and Northern California.
Three Olympians — Palo Alto's Hilary Knight, South Lake Tahoe's Jamie Anderson and Reno's David Wise — all put forth medal-winning performances to add to Team USA's medal haul at the 2018 Olympic Winter Games.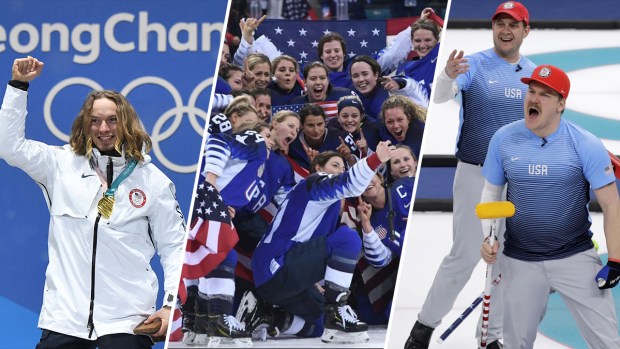 Feb. 22 Olympics Photos: US Wins Hockey, Advances in Curling

In epic fashion, Knight helped propel Team USA women's hockey to a thrilling victory over Canada in the gold medal match, snapping a 20-year gold medal drought for the Americans in the process.
"To be in this position now, it's really surreal, but it's a dream come true for sure," Knight said after the game.
David Wise Explains Halfpipe Skiing With Legos
Earlier Thursday (Wednesday in the United States), Wise, who skis in the Lake Tahoe area, pulled off a nearly-perfect performance on his final run during the men's freeski halfpipe final.
The defending gold medalist in the event brushed off falls during his first two runs and threw down a score of 97.20 on his win-or-go-home run to leap past the competition and take the top spot on the podium.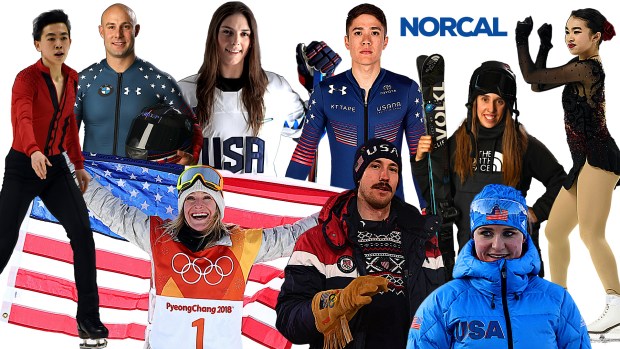 Get to Know Your NorCal Athletes Competing in Pyeongchang

David's father, Tom, traveled to South Korea to watch his son compete. Tom Wise, who once had Olympic dreams of his own, was more than proud of his son's performance.
"To see him and help him and watch him, it's just been a fulfillment of dreams that I wasn't able to do, but to watch him do it and then see him do it as well as he did, of course, totally proud of him," Tom Wise said.
South Lake Tahoe's Jamie Anderson Wins Gold in Slopestyle

Not to be outdone, Anderson stomped two stellar runs in women's big air snowboarding to grab the silver medal.
The two-time Olympian now has three medals in her collection: two golds in slopestyle and now one silver in big air.
To watch Garvin Thomas' video, click here.