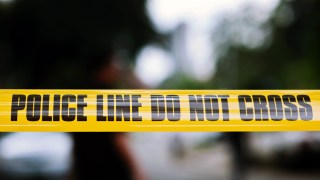 Two parents who died in a single-vehicle crash Sunday morning on eastbound Interstate Highway 580 near the Altamont Pass have been identified by the Alameda County coroner's bureau.
The victims of the crash, which was reported at 10:38 a.m. near West Grant Line Road, were Lev Bun, 40, and Phy Phom, 35, both of Oakland.
The vehicle may have hydroplaned on pooling water before it rolled over multiple times and came to rest down an embankment, according to Alameda County Battalion Chief Stephanie Radecke.
Bun and Phom were both pronounced dead at the scene.
Two children, ages 5 and 6, were transported to a hospital. One of them suffered traumatic injuries, Radecke said.