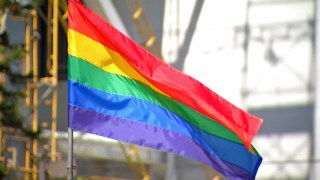 As SF Pride gears up for the 46th annual event this weekend, preparations for a small but strong counterpart in the East Bay are also underway.
The sixth annual Oakland Pride celebration is scheduled to take place on September 13, organizers revealed Friday in a statement in support of the Supreme Court's legalization of same sex marriage.
"Today gives us renewed confidence and strength to continue the momentum to create lasting change for our Lesbian, Gay, Bisexual, Transgender and Queer communities," wrote Oakland Pride co-chair Carlos Uribe.
Organizers expect an attendance of 50,000 at this year's Oakland Pride.
Published at 5:01 PM PDT on Jun 26, 2015