The long-awaited California Trail at the Oakland Zoo is finally here.
A ribbon-cutting ceremony was held Thursday morning and included speeches by Mayor Libby Schaaf, and president and CEO of the zoo, Joel Parrott, as they introduced the trail's 56-acre expansion for the first time after three years of construction.
Not only were attendants welcomed by drinks and cake, but the zoo's grizzly, brown and black bears got a rather cold house warming with 8,000 pounds of snow.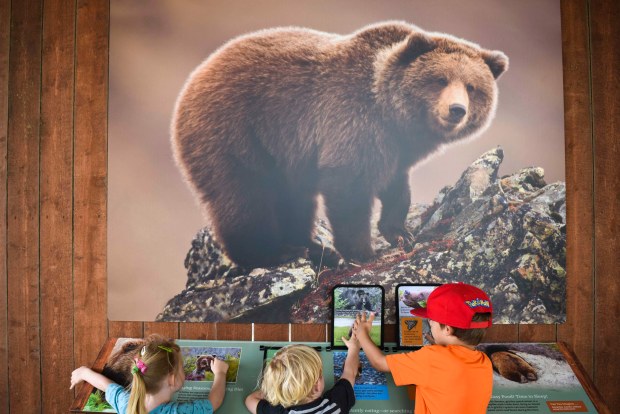 Oakland Zoo's 56-Acre California Trail Expansion is Here

Children were able to mountain-climb, zip-line and splash in five different play zones inspired by different ecological zones animals in the trail call home.
The California Trail's $75 million expansion more than doubled the size and is now home to eight native California animal species including a new jaguar, grizzly bears, bald eagles, gray wolves, and American bison, among others.
The trail is described as "an exciting new exhibit that helps you explore of our state's natural past, present, and future," according to the zoo's website.

Mayor @LibbySchaaf describes the new 56-acre #CATrial at the #OaklandZoo a "bold expression of Oakland values." #BayAreapic.twitter.com/F11kuvCMVF

— Jennifer Gonzalez (@JennieGonzMedia) July 12, 2018
Mayor @LibbySchaaf describes the new 56-acre #CATrial at the #OaklandZoo a "bold expression of Oakland values." #BayAreapic.twitter.com/F11kuvCMVF

— Jennifer Gonzalez (@JennieGonzMedia) July 12, 2018
The góndolas are airborne for the #OaklandZoo's grand opening of their 56-acre #CATrail expansion! #BayAreapic.twitter.com/rotmZugfbF

— Jennifer Gonzalez (@JennieGonzMedia) July 12, 2018