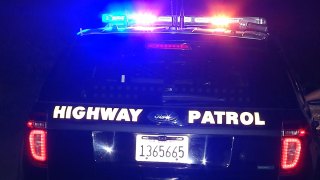 A gun belonging to an off-duty California Highway Patrol officer was stolen out of his personal car while it was parked in San Francisco.
CHP Officer Vu Williams, an agency spokesman, said this week that the car was broken into Sunday evening in the South of Market neighborhood.
Williams said the officer's personal firearm and was stored in a backpack in the front seat. She said the officer immediately alerted the San Francisco Police Department but the gun has not been found.
The San Francisco Chronicle says CHP policy requires on-duty officers with agency-issued weapons to secure them in the car's lock bar or lock them in the trunk. But the policy does not extend to off-duty officers and their personal property.