Oakland's police chief now says a different female administrator was the intended target of a gunman who killed six students and an employee at Oikos University Monday.
Police Chief Howard Jordan first said suspect One L. Goh was targeting the director at the nursing program at Oikos University, but later said that another unidentified female administrator was the target. Jordan declined to reveal what led to that conclusion or who the alleged target was, saying she fears for her safety.
There are reports the intended target no longer works at the school and therefore was not there when a gunman arrived on campus Monday morning looking for revenge.
Whoever the specific target, investigators said it is clear Goh had a grudge against the school. He thought he deserved his money back after dropping out of class last fall, according to people who work at the school.
The 43-year-old Goh was charged Wednesday with seven counts of murder and three counts of attempted murder, plus a special circumstance allegation of committing multiple murders that could make him eligible for the death penalty.
His next court date the end of April.
Investigators are still searching for the gun used in the shooting. They say they think that Goh threw it into a local estuary, but so far divers have not been able to find it. They said they would look again sometime Thursday.
Oakland police said Goh admitted that he went to the college with a .45 caliber handgun and four loaded magazines.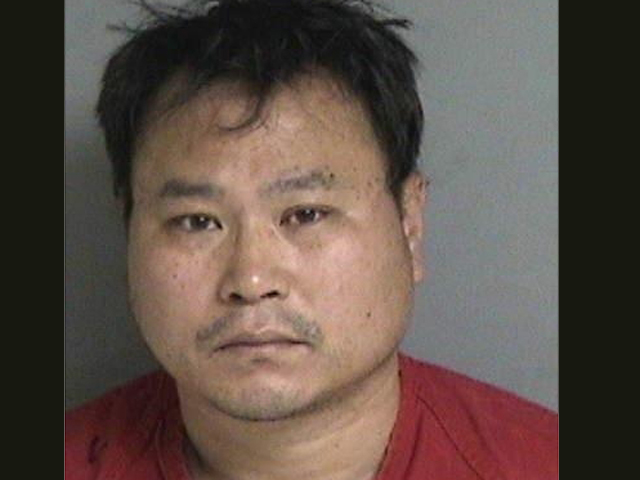 Police have not said how many rounds they think Goh fired, but said he used most of the bullets.
The shooting spree began, according to police, when Goh kidnapped the school's receptionist and took her to a classroom. He lined her and a group of students up against a wall and then started shooting. He took the car keys of one of his victims and left in that victim's vehicle, according to the affidavit made public Wednesday.
Investigators are still searching for the gun used in the shooting.
They think that Goh threw it into a local estuary, but so far divers have not found it. Four of the victims were East Bay residents, identified as Lydia Sim, 21, of Hayward; Sonam Choedon, 33, of El Cerrito; Grace Eunhea Kim, 23, of Union City; and Doris Chibuko, 40, of San Leandro.
Two other victims were identified as San Jose resident Judith Seymour, 53, and San Francisco resident Tshering Rinzing Bhutia, 38. The seventh victim was identified in the complaint as Katleen Ping. She was the receptionist.
Three other people were wounded in the shooting, but all have since been released from the hospital.
The complaint identified those victims as Dawinder Kaur, Ahmad Javid Sayeed and Grace Kirika. Goh is being held at the Santa Rita Jail in Dublin without bail.

Here's a look at what we have been able to learn about some of the victims:
Grace Kim:
G. E
unhea Kim, 23, from Union City is known by her friends and co-workers as Grace Kim.
She worked at BJ's in Fremont.
Workers there gathered Tuesday afternoon to remember her.
People at BJ's said she had a infectious laugh and often sang to the cooks in the back using the BJ mic that was supposed to be used tp semd order instructions.
They said she worked two jobs and went to nursing school.
If you look at her Twitter account or Facebook page it is clear she was a Warriors fan. She posted the photo to the left on both accounts.
Katleen Ping:

Katleen Ping, 24, was called the rock of her family.

The secretary/receptionist worked the front desk in the university's administration department, where the gunman took her hostage then killed her.

She had been working at the school for about seven months to support her family and her 4-year-old son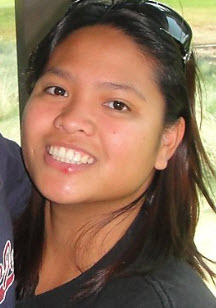 Kayzzer. She had moved from the Philippines to Oakland with her family in 2007.

She shared a home with her parents, brother and two younger sisters. Her husband lives in the Philippines and had been trying to get permission to move to the United States.

Her father, Liberty Ping, said he does not think his daughter knew the person who shot her.

"She's with the Lord,'' he said. "She's in a better place right now.''

The family has set up an account for donations that will cover funeral expenses and other items. The account is the Katleen Ping Memorial Fund at Wells Fargo. For more information, call (510) 483-4440.

Lydia Sim:

Lydia Sim, 21, was described as a happy person who always had a smile on her face. She lived at home in Hayward with her parents and brother.


She babysat children at Hayward Baptist Church while attending nursing classes at the university. Daniel Sim said his sister was drawn to the school because of its predominant Korean-American student body, as well as its faith-based teachings.

"She felt a lot more comfortable,'' he said. "She was really outgoing and really independent.''

He said his sister loved children, and children loved being around her.

She was studying for her nursing degree, but her ultimate goal was to attend medical school and become a pediatrician. She had attended Ohlone College in Fremont before transferring to Oikos and was nearing graduation.

Tsherng Rinzing Bhutia:

Friends said Tshering Rinzing Bhutia, 38, was a gentle Buddhist from the Indian state of Sikkim near the Himalayan Mountains. He worked nights as a janitor at SFO and lived alone in the city's North Beach neighborhood.
He was the only man killed in the mass shooting.

The Contra Costa Times said Goh stole his car outside the university. He used the car as a getaway vehicle. Bhutia's car was later towed after being found in the Safeway parking lot in Alameda where Goh turned himself in.

Prem Singh, his landlord at a residential hotel, said Bhutia attended nursing school classes at Oikos in the morning.
Below is an edited 911 dispatch audio clip from the first 30 minutes after the shooting was reported.
Published at 12:44 PM PDT on Apr 5, 2012 | Updated at 1:26 PM PDT on Apr 5, 2012