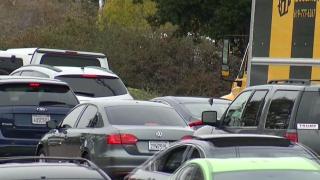 All lanes are open on southbound Interstate Highway 280 after a pedestrian died Saturday evening in San Jose, the California Highway Patrol reported.
A vehicle hit the pedestrian on the highway at about 5:17 p.m. near the 10th Street offramp, the CHP said.
The Santa Clara County Coroner was called to the scene at 5:54 p.m., according to the CHP.
There is no other information available at this time.