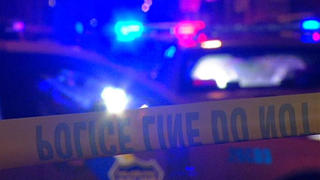 A light-rail train struck and killed a pedestrian in San Jose late Friday, halting service on the Ohlone/Chynoweth-Almaden line, according to the Santa Clara Valley Transportation Authority.
The male pedestrian was struck in the light-rail right-of-way on Blossom Hill Road between Winfield Boulevard and Almaden Expressway at 6:46 p.m., according to VTA spokeswoman Brandi Childress.
No passengers were on the train and no other injuries were reported.
Blossom Hill Road is blocked and has been closed due to the collision, Childress said. Drivesr should avoid the area.
The spur line only has one track so train service through the area has stopped, Childress said.
Substitute bus service will be offered to riders until service is restored.
Light rail service was also disrupted earlier this evening to the Tasman and River Oaks stations due to police activity, but that incident has since cleared and service on that line restored.