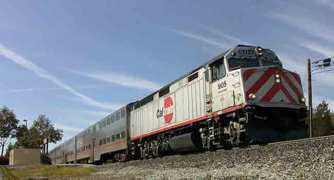 A commuter train struck and killed a person Tuesday afternoon in San Mateo, causing delays of up to 45 minutes, according to Caltrain officials.
The incident occurred around 2:35 p.m. on the Caltrain tracks near Bellevue Avenue, officials said. The southbound train had about 700 passengers onboard at the time.
Trains began single-tracking at restricted speeds through the area about 3:15 p.m. as emergency personnel responded to the scene, officials said. Tracks were cleared in both directions about 4:30 p.m., but the residual delays remained.