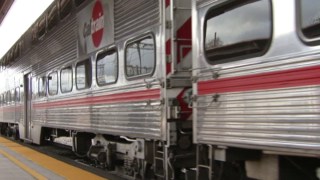 A person died when they were struck Wednesday evening by a train in San Francisco, according to Caltrain, which operates the train.
The person was struck at 7:54 p.m. between the South San Francisco and Bayshore stations.
All trains in the area were stopped and emergency personnel arrived. At around 8:40 p.m., police reopened the southbound track for single-tracking at speeds of 10 mph through the incident area.
About 200 people were on board the train and no one reported being injured, according to Caltrain.
The death is the 12th on Caltrain tracks this year, Caltrain officials said.