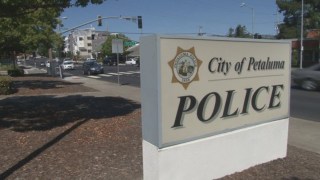 Petaluma police are searching for a man who reportedly restrained and sexually assaulted a woman in her home.
The female victim called police around 8:45 a.m. Friday to report a man was in her south Petaluma house in the Westridge area when she got home, police said.
The man restrained and raped the woman before leaving on foot, police said.
The suspect is a white male, at least 6 feet tall with a pot belly, police said. He was wearing a black shirt, blue jeans and black boots.
He was wearing a black beanie pulled over his face during the incident, police said.
Police were searching the area with a dog Friday morning.