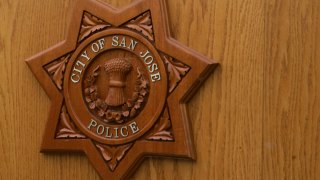 Police arrested a 21-year-old man Friday on suspicion of DUI in a collision in San Jose that killed a man earlier in the day, police said.
Officers arrested Xavier Villarruel Friday at his home after officers served a search warrant. Villarruel was booked into the county jail.
Villarruel and his passenger fled the collision, which occurred at 2:45 p.m. in the area of Leigh and Camden avenues, according to police.
When officers arrived they found both a Nissan truck and a Dodge SUV with major damage, Morales said. Soon after officers arrived the driver of the truck died.
The death is the 12th traffic death of the year, Morales said.
The victim's name will not be released until he is identified by the Santa Clara County medical examiner's office and his next of kin is notified.
Anyone with information about the incident is asked to call police Detective Pham at (408) 277-4654.