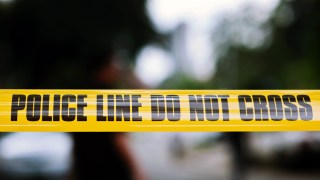 Police in San Francisco on Sunday blocked off a portion of an intersection near AT&T Park to investigate a suspicious car.
The corner of Embarcadero and Townsend Street was taped off in order for authorities to take a closer look at the vehicle. Witnesses said police are looking at a gray car that has been parked in the area for several days and has multiple citations on it.
The car reportedly is packed full of unknown items, and police haven't been able to determine what the items are. They have cleared pedestrians from the area and said it may take several hours to resolve.
Further information was not available.