San Jose police credit a non-stop effort to catch a one-man crime spree that left one man in the hospital and another woman in the morgue.
SJPD said Paul Ray Castillo was arrested in West Sacramento Sunday evening. Police immediately drove him back to San Jose where he arrived at the police headquarters around 10:40 p.m.
San Jose police said members of its department were following up on a tip and located Castillo at a Little Ceasars pizza place. They said he surrendered without incident when officers approached him.
Police said he had been treating himself for a gunshot wound to his arm. San Jose officers fired at Castillo on Friday and learned after they arrested him that they hit their target.
Castillo is the man police said began his crime spree Friday morning when the suspect shot a 42-year-old man during a robbery at a gas station on Willow Glen. That unidentified man is expected to survive.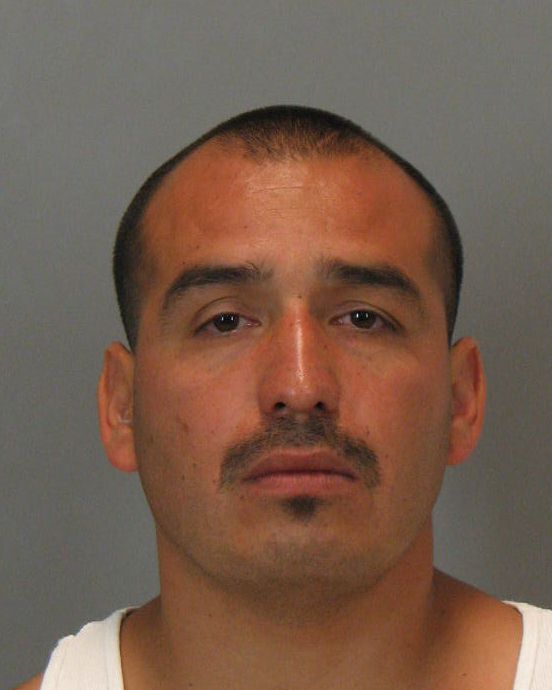 Police said Castillo left that scene in a stolen car and next carjacked a Campbell woman at the Plant shopping center at Curtner and Meridian. The body of that woman, Cindy Nguyen, was found Saturday morning near downtown San Jose.
Police said they had Castillo in their sights Friday evening, when a man matching his description was spotted in the area near Mabury and North King roads. Officers fired shots at him after he did something they considered threatening, but he fled into an apartment complex in the area and could not be located despite an extensive search.
Castillo was treated for his gunshot wound Sunday night. He is now in the San Jose jail on a no bail warrant. His first court appearance is scheduled for Wednesday.
Published at 2:25 PM PDT on Sep 19, 2011 | Updated at 8:09 AM PDT on Sep 20, 2011