Supporters of Raymond "Shrimp Boy" Chow held a press conference Thursday to tell the media why they think the former Chinatown gangster is innocent.
Veteran attorney Tony Serra said that his client was wrongly implicated in the federal criminal complaint that made national news last month and may never have been charged if it hadn't been for the involvement of State Sen. Leland Yee.
On Thursday, Chow's supporters sported bright red "Free Shrimp Boy" t-shirts, which Briggs said were donated by an unnamed community member.
Chow and Yee were arrested March 26 as part of a massive FBI sting operation that included a search of the San Francisco Chinatown office of the Chee Kung Tong at 36 Spofford Street, where Chow conducts business.
A federal grand jury issued an indictment last week, charging Yee, Chow and 27 other defendants with firearms trafficking, money laundering, murder-for-hire, drug distribution, trafficking in contraband cigarettes and honest services fraud.
"There's a premise out there that Shrimp Boy is a gangster," Serra said. "That is a false premise - our client had been free for approximately 10 years. Multiple agencies have surveilled him ....he has been a target for a decade and nothing has risen to a level of criminal activity."
Serra said that undercover agents have been trying to "induce, involve and catch" Chow in some overt act for almost five years.
"I believe that if Yee hadn't been involved, maybe my client would have never been charged," he said. "...We don't represent a gangster, we represent an exemplary human being."
Chow's arrest shocked Chinatown, where Chow is a well-known figure.
"A lot of people don't agree with the allegations," Chow's attorney Curtis Briggs told NBC Bay Area. "Most people in the community have seen how Raymond turned his life around."
Chow, who ran a Chinese criminal organization and was convicted of gun charges, was released in 2003 after spending 11 years in prison. He has since been praised for his involvement in the community and for trying to turn his life around.
Briggs said that Chow had been writing a book about his life which is yet to be published.
"He was trying to make the world a better place for children, building a library and working to ease racial tension between the Chinese and African-American community." Briggs said.
But the FBI criminal complaint against Chow paints him in an entirely different light, claiming that a pattern of alleged racketeering activity emerged as FBI undercover agents infiltrated the CKT through introductions made by Chow and others.
"The federal government put in an enormous amount of money – anywhere up to $10 million – into an operation that didn't really yield much," Briggs said. "The government simulated crime and attempted to involve him, but he didn't want to get involved."
Briggs said that the FBI arrest has created fear within San Francisco's Chinatown community.
"The FBI is down there asking questions, they have been wire-tapping the Chinese community," he said.
Chow had been posting about his community service on his Facebook page. His last Facebook post appeared on March 28, two days after he was arrested. It shows a smiling Chow on a rocking horse with the caption:
"Don't believe everything you read or hear. Make your decision after you meet me and get to know me. I got to laugh today and I hope this photo does the same for you."
When asked whether Chow is posting to Facebook from jail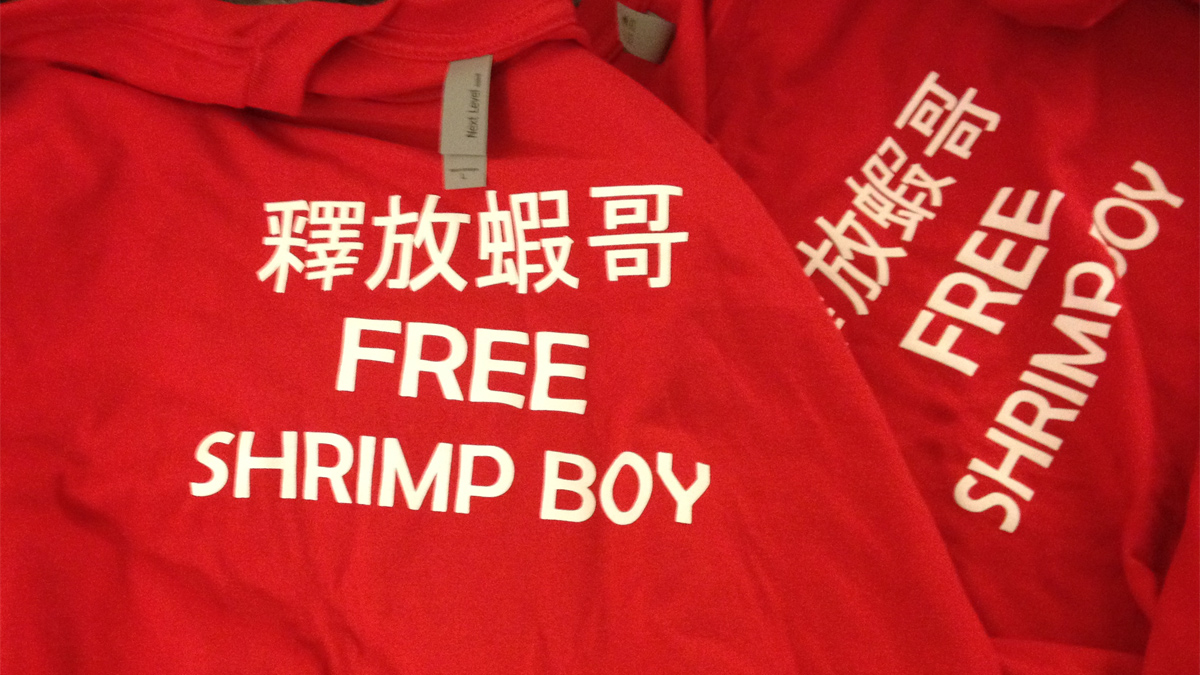 , Briggs said that his client doesn't have access to it.
Chow's next appearance in court is scheduled for Friday.
He is expected to enter a not guilty plea on Tuesday, Briggs said.