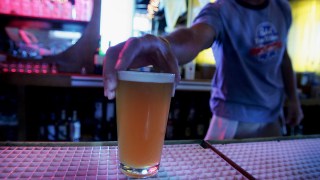 State regulators announced Friday that Walnut Creek's Redux Lounge nightclub has temporarily lost its liquor license due to a laundry list of incidents that have required police intervention.
The police responded to more than 60 calls for fights, assaults, public drunkenness and disturbing the peace at the club from August 2014 to July 2016, California Department of Alcoholic Beverage Control spokesman John Carr said.
The calls placed "a significant drain on police resources," according to ABC officials.
The owners of the lounge at 1411 Locust Street agreed to the 45-day license suspension, which also carries a three-year probation period, Carr said.
If, after the suspension is lifted, the ruckus continues at Redux Lounge, state regulators could permanently revoke its license.
A call to Redux Lounge for comment was not immediately returned.