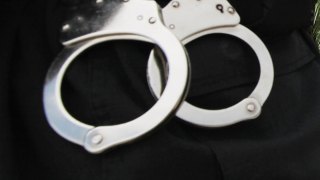 An 80-year-old man was arrested on a murder charge after a woman was found dead in the couple's Los Gatos home, police said.
Richard Leonard Stefanik was booked into the Santa Clara County Main Jail after the woman's body was discovered Saturday in the 100 block of Dover Court.
Los Gatos/Monte Sereno Police Sgt. J.R. Langer said that Stefanik also suffered what appeared to be "self-inflicted" injuries, and on Tuesday, was in the hospital. It was not immediately clear on Tuesday whether Stefanik had formally been charged or if he had an attorney.
Langer did not provide a photo of Stefanik. He also would not provide the age of the victim, or her relationship to Stefanik.
The Santa Clara County Coroner did not immediately release the name of the woman.

Published at 12:55 PM PDT on Oct 28, 2014 | Updated at 2:02 PM PDT on Oct 28, 2014