As the Rim fire continued its march across Yosemite, flames began to increasingly bear down on the Hetch Hetchy Reservoir, the source of water for 2.6 million people in the Bay Area.
Officials with San Francisco's Public Utilities Commission said the blaze had moved within 300 yards of the reservoir and was raining ash onto the water.
"We have visual confirmation that ash has been landing on top of the reservoir," said Tye Jue, spokesman with the SFPUC. "But we draw our water about 260 feet below the surface of the water, so the ash has not really entered the system."
Water managers weren't sounding the alarm. They said monitors along the 459 mile system showed turbidity levels at .2.
"That's what it was before the fire began, that's what it still is today," said SFPUC spokesman Charles Sheehan. "We haven't seen any change or any increase in water turbidity."
The agency said rocky terrain around the O'Shaughnessy Dam in Yosemite made it unlikely the fire would advance far enough to affect the water supply. In the event the water quality became too poor, the PUC said it would tap Bay Area reservoirs for water or possibly use filtration systems in Sunol to treat water from Hetch Hetchy.
"Opening up some local water supplies in the Alameda County area or San Mateo County area," said Jue, "talking to some of our neighboring water utilities where we have arrangements to share these water resources."
The Hetch Hetchy system supplies 85 percent of San Francisco's water, as well as 26 other agencies down the Peninsula. Palo Alto receives 100 percent of its water from the system.
"We're comfortable that our water supply is not threatened," said Debra Katz, spokeswoman for Palo Alto's utility division. "It's just we're sorry to see this terrible incident going on." Katz said the SFPUC reassured Palo Alto that its supply, and quality of water, was not immediately threatened. "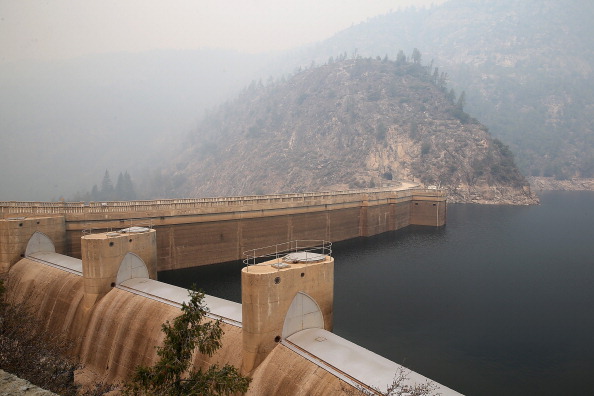 They're monitoring it two to three times a day," said Katz. "So they're not just talking that water quality isn't being impacted, they are checking it."
In the meantime, the PUC said it had made repairs to one of two hydroelectric powerhouses damaged by the Rim fire, forcing the agency to spend $600 thousand dollars to buy power from other agencies.
The PUC said it was waiting to test the systems before firing them back up. For now, the agency was reciting its familiar mantra of the past week: "It has not affected water quality," said Jue. "So people should remain confident of the water quality of their taps."