Blame the weather, not a criminal, for car damage on two East Bay freeways.
Dozens of people who drove Interstate 680 and Highway 24 through Walnut Creek in December reported damaged windshields from what they deemed as thrown rocks. But the California Highway Patrol says they are mistaken. The "rocks" are chunks of pavement flying up from the crumbling road.
A total of 55 cars reported damage over the past two months. Caltrans says the pavement on the two freeway sections is breaking up, and it's hoping to make emergency repairs.
Giovanni Orellana, of Pittsburg, is one of dozens who have windshield damage.
"They should get that fixed," he said. "It doesn't feel safe."
Road Chunks, Not Thrown Rocks, Damaging Cars in East Bay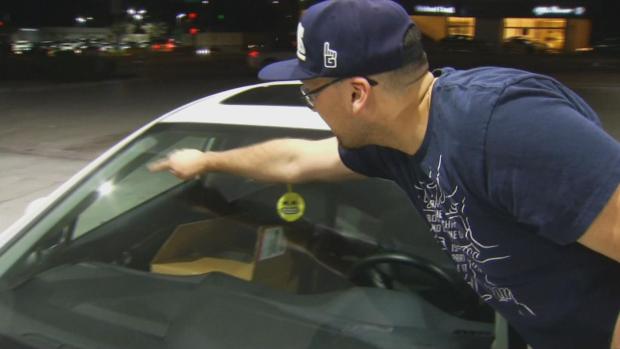 Indeed, others who use the two highways in Walnut Creek say it feels dangerous.
After weeks of investigation, CHP officials say there's no evidence showing someone is targeting cars. It's debris on the road causing damage.
The fix will take time, Caltrans says. It is waiting for approval from headquarters to make emergency repairs. Meanwhile, recent rains have caused the road surface to break up, sending chunks flying.
Maintenance crews are sweeping the trouble spots more frequently. Five miles of I-680 and 1 mile of Highway 24 are scheduled to be resurfaced. In the meantime, drivers with damaged cars aren't sure what to do.
"It kinda sucks. You fix it, and it happens again, or you leave it, and it cracks more," Orellana said.
Once Caltrans gets approval to do the work, it can offer a better time estimation for when it will be completed.
Drivers can file a claim for reimbursement for damage on the Caltrans website.