A shocking case of road rage in the East Bay caught on a driver's dashboard camera is raising eyebrows, and police say it could have turned deadly.
In the footage, a driver armed with a baseball bat is seen attacking another driver after things got heated on the evening ride home. One of the drivers in the Martinez incident said it started with someone tailgating him. Then it escalated.
RAW: Dashcam Captures Road Rage Incident in Martinez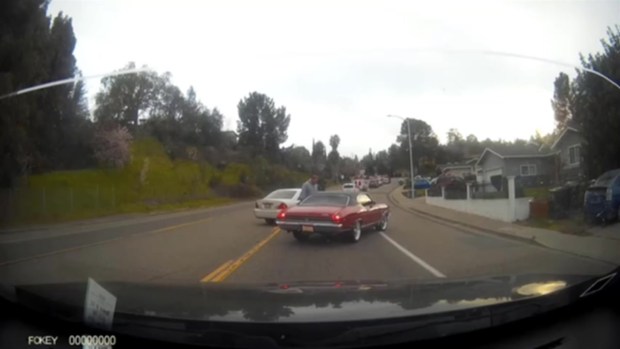 It starts when a white car appears to be trying to pass a red one in the midst of oncoming traffic. The driver of the red car gets out and confronts the other driver about the dangerous maneuver, only to be greeted a minute later by a baseball bat.
"Both drivers are clearly exhibiting behavior that's inappropriate for the roadway," Martinez police Officer Patrick Salamid said.
Salamid said it's never wise to confront someone on the road because you never know when someone has a weapon. He said the best option is to call police.
"In this case, a baseball bat, but it very easily could have been a knife or a gun," Salamid said.
Alix Davis, who caught the confrontation on her dashcam, called the incident terrifying, and said the drivers need to calm down.
Resident Brianna Westover was shocked at what the video showed happening on her Martinez street last month.
"That's really unsettling," she said. "This is a really quiet street, typically, with a little bit of traffic, and someone whips out a baseball bat like that?"
Martinez police said they aren't seeking criminal charges because the driver who was assaulted didn't want to press charges.