A San Francisco firefighter died Thursday morning while fighting a fire in the Diamond Heights district of the City. A second firefighter is "clinging to life" according to San Francisco Mayor Ed Lee.
The two suffered serious burns after they were hit with a "flash over" inside the home.
The fireman who did not survive has been identified as Lt. Vincent Perez. He was 48 years old. The man who is clinging to life is named Anthony Valerio. Fire Chief Joanne Hayes White said Perez was "a firemen's firemen." Adding he was always the first one in and the last one out. She said Perez called being a firefighter a dream job. He wias a local who had two brothers who are Bay Area police officers. One is an officer in San Francisco and the other is a cop in Oakland.
A third female firefighter suffered smoke inhalation and was released from the hospital after a visit to the ER.
Fire department spokeswoman Mindy Talmadge said at the same time of the flash over, a heat alarm on one of the firefighters' uniforms was activated.

She said commanders immediately tried to contact the firefighter by radio, but got no response. A special rescue team then went into the burning home and found the two men "pretty badly burned." The third female firefighter was able to get out on her own, according to Talmadge. All three were rushed to San Francisco General Hospital.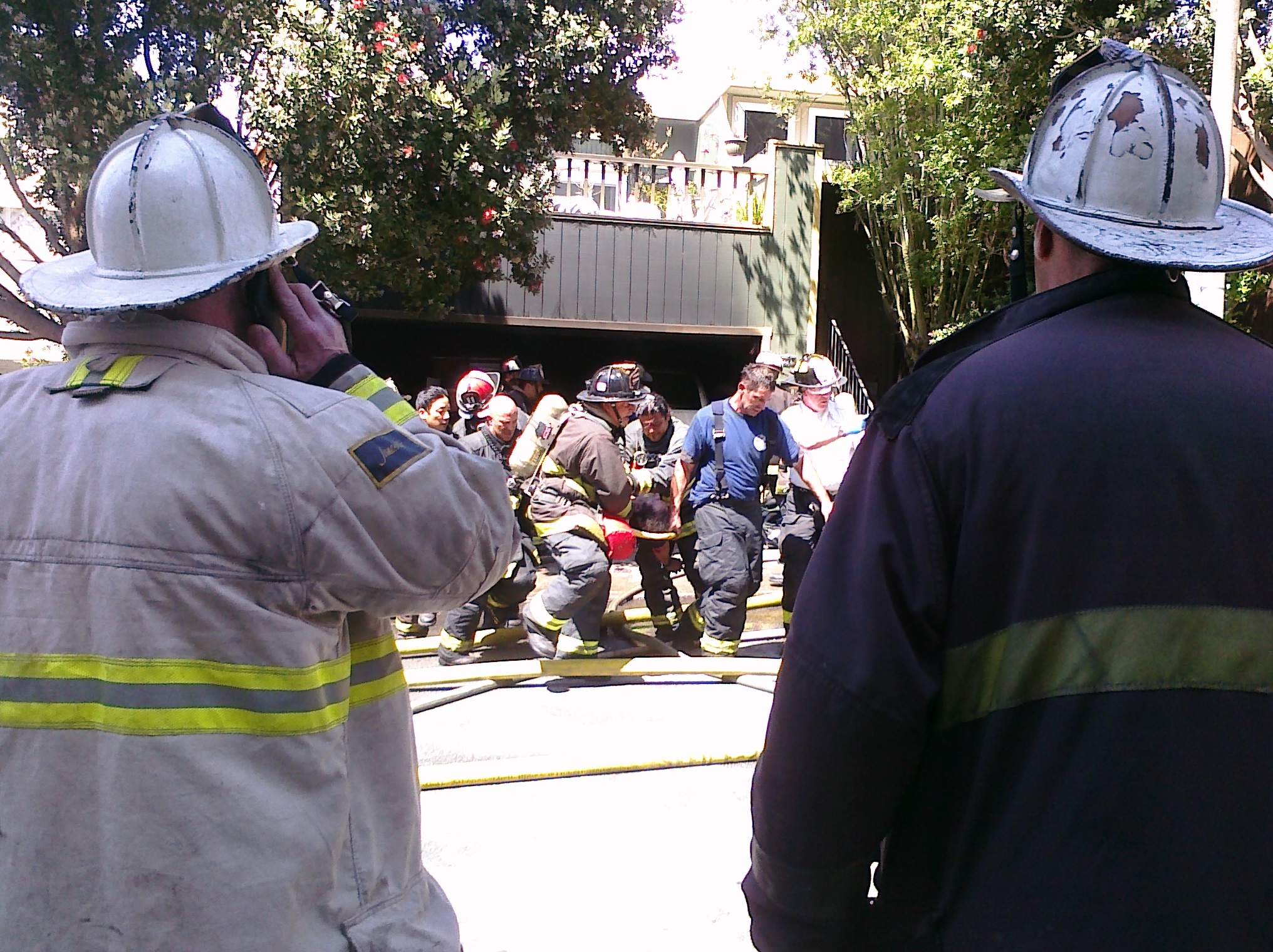 Fire Chief Joanne Hayes-White rushed to the hospital as well, as did members of the fire command staff and the mayor of San Francisco. Many have been holding vigil at the surviving firefighter's bedside ever since.
The fire was reported at 10:44 a.m. at a four-story home on Berkeley Way. The fire was particularly hard to fight because it was on a hill, according to fire officials.
The fire was brought under control within the hour and no citizens were hurt.
This is the first firefighter death in the city of San Francisco since 2003.
As the body of Lt. Perez was moved from the hospital into the coroner's van, a line of fellow firefighters stood and saluted the flag-draped stretcher. A final honor for a fallen comrade.