The sinkhole that caused damage and headaches for homeowners on 15th Avenue in San Francisco has been backfilled with dirt. The pipe beneath the street has been repaired.
On Thursday, the city's public works crews are expected to come in and finish the street repair. A 16-inch water main broke near 15th Street and and Wawona Avenue early Wednesday morning. A river flowed down the street damaging a dozen cars and 23 homes.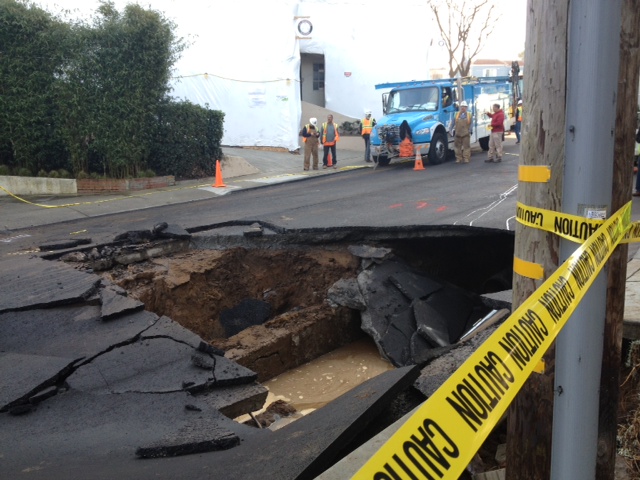 The water line in some basement rooms was three feet high. Cracks opened up in the walls of some homes. At least six homes were yellow tagged. The city public utilities commission says that means there could be settling and further inspection is needed.
The pipe is 61 years old. The cause of the rupture is still under investigation. The city will cover the cost of the repairs.