After three years of undergoing construction, the San Francisco Museum of Modern Art will reopen to the public on Saturday.
The new 10-story, 235,000-square-foot addition was designed by Norwegian firm Snohetta and features a gray, aptly modern exterior. It will boast three times the exhibit space it once had — perfect for all the artwork the museum will soon acquire.
More than 250 works of art from the Fisher Collection will be on display for the opening, as well as 600 other works that have been promised to the museum.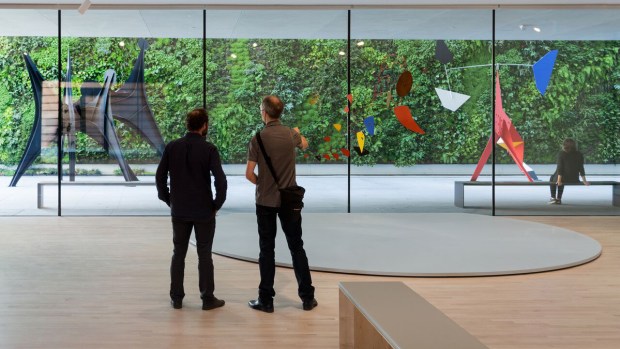 Renovated SFMOMA Opens to Public
In addition to the opening date reveal, museum director Neal Benezra also announced that the museum had reached its fundraising goal of $610 million.
The money has substantially covered construction costs and has also tripled the museum's endowment, Benezra said in a statement.
"This expansion enables us to tap more fully into the energy all around us, in a region known for its special creativity and beauty," he added.
It's official! The #NewSFMOMA opens MAY 14, 2016! #SaveTheDatepic.twitter.com/LOmVlZ3t7Y

— SFMOMA (@SFMOMA) October 21, 2015
By 5/14/16 these blank spaces will be filled w/ art. 'Til then more peeks inside →https://t.co/4Mpf8JgYWW#NewSFMOMApic.twitter.com/14wDq4H2EU

— SFMOMA (@SFMOMA) October 22, 2015