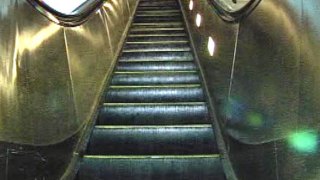 Severe injuries that can require the amputations of limbs can result if dogs' feet are caught in the moving parts of escalators, according to officials with the San Francisco SPCA.
The San Francisco Examiner reported that the cost to pet owners who do not obey the warnings about escalators can be "up to $4,000."
One "small, mixed-breed dog" who got a paw caught in an escalator had to have "multiple surgeries" to repair the damage after "half its paw" was torn off, the newspaper reported.
Pets can be carried up escalators if a ride up to the next floor is necessary.