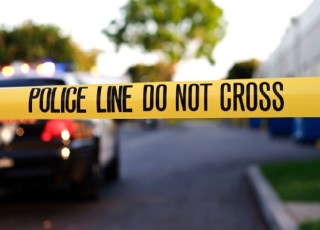 One man was shot in the hand and another in the face and leg Sunday evening in Salinas in what police believe was a gang-related shooting.
Both were shot at about 5:40 p.m. in front of an apartment building in the 200 block of Soledad Street, police said.
When officers responded they found a 22-year-old man and a 25-year-old man on the sidewalk and the two were taken to a hospital with injuries not considered life-threatening.
Both men were uncooperative with officers, according to police.
Officers found bullet holes in a nearby apartment building and a parked vehicle.
A dark blue Honda with tinted windows was seen traveling south on Soledad Street around the time of the shooting.
Anyone with information about the shooting is encouraged to call Salinas police at (831) 758-7321. Callers who want to be anonymous can call the Police Department's tip line at (831) 775-4222 or the We-Tip Line at (800) 78-CRIME.
Tips can also be sent anonymously by text to 847411 with the code SPD831.