Federal investigators still aren't announcing a cause for last year's deadly gas pipeline blast in San Bruno, but they are taking immediate action just the same.
Monday the National Transportation Safety Board issued seven safety recommendations. Six of them were classified as "urgent."
The list was released Monday by the NTSB as part of their work to find a cause for the September explosion that killed eight people and destroyed dozens of homes.
The NTSB says the type of pipeline PG&E installed below the Crestmoor Canyon neighborhood in 1956 differed from PG&E's own records and that called into question the accuracy of the "maximum allowable operating pressure" determined for Line 132, Bay City News reported.
One of the urgent recommendations asks Pacific Gas & Electric to identify all gas transmission lines that haven't yet undergone testing for safe operating pressures. It also addressed record-keeping problem that could create a situation where a pipe would operate at a higher pressure than it was constructed to withstand.
"While it may seem like a small paperwork error, if companies are basing operating pressures on inadequate or erroneous information contained in their records, safety may be compromised," NTSB Chairman Deborah Hersman said in a press release.
Adding, "We believe this safety-critical issue needs to be examined carefully to ensure that operators are accurately gauging their risk and that pipelines are being operated at pressures no higher than that for which they were built to withstand."
Hersman also announced a face finding hearing will be held because she said the explosion exposed issues that merit a look for pipelines around the entire country.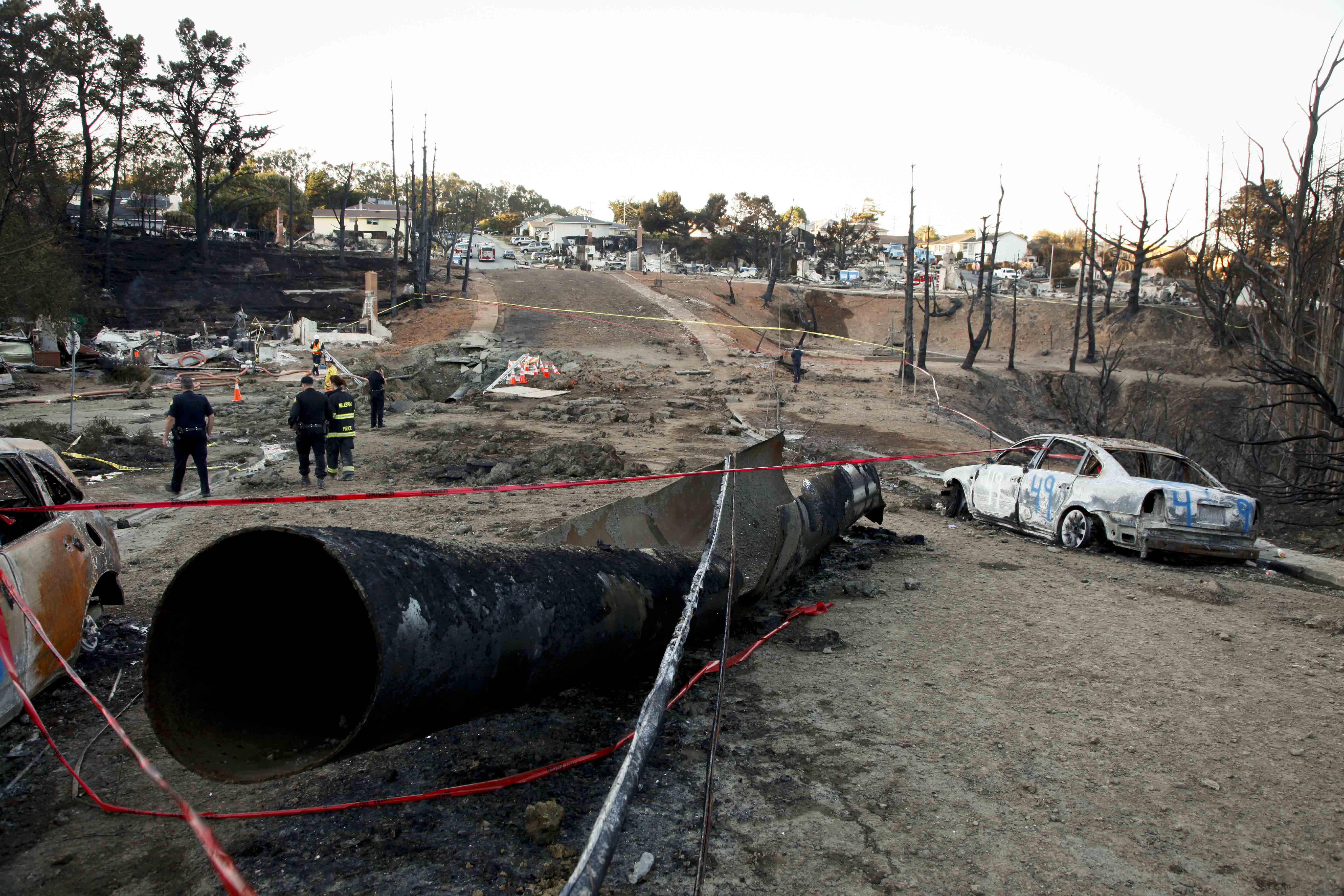 PG&E Vice President Kirk Johnson responded to the recommendations this way:
PG&E is giving these recommendations close and immediate attention. We have been undertaking an intensive review of our pipeline records, scrutinizing and verifying thousands of documents to confirm the quality of our data. We are managing this process across PG&E's system as part of our ongoing commitment to place the highest priority on public safety.