After a controversial crackdown, San Francisco is considering a change to its traffic laws that would permit bicyclists to roll through stop signs.
Idaho has adopted a similar ordinance, and some cyclists said it will make San Francisco safer.
The rule change would allow bicyclists to legally run through stop signs, which many of them do already.
"It would be looking to allow cyclists to slow to a safe speed and crossing the intersection without fully stopping as long as they yield to anyone else in the intersection," , a
San Francisco Cyclists Protest Police Crackdown on Bicyclist Violations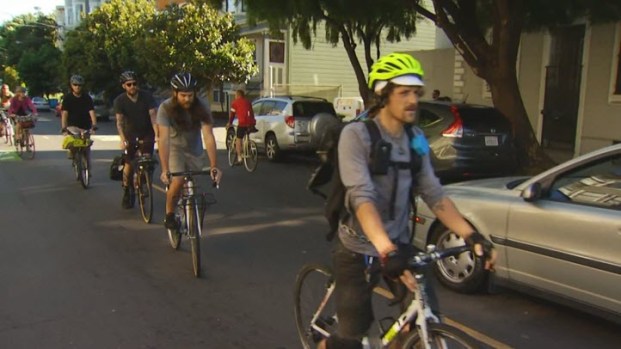 However, some drivers are not in favor of the rule change and said they nearly hit a person for not stopping at a crosswalk. Other drivers said bicyclists should stop like cars.
San Francisco Police Park Station Capt. John Sanford said there were enough complaints about cyclists that he sent officers to focus on the problem for two days. Officers during the crackdown wrote a total of 200 tickets to cyclists.
The crackdown sparked several protests from cyclists, who stopped at every stop sign to snarl traffic.
On Tuesday, cyclists also packed a community meeting to protest the crackdown.
Sanford said the bicycle enforcement operation is over. But he has reservations.
"And if it's a bad law, then we'll be confronted with a situation where we'll have more people hurt on our streets," he said.