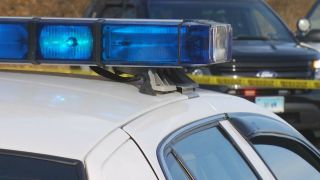 San Francisco police have detained a 62-year-old man as a person of interest in the fatal shooting of a woman near the Powell Street BART station Tuesday night, a police spokeswoman said.
Police on Wednesday interviewed the man about the shooting, which was reported at 8:08 p.m. on the 100 block of Mason Street, according to Officer Grace Gatpandan.
Officers responded to a 911 call reporting a possible shooting victim and located a 51-year-old woman in an apartment building, suffering from a gunshot wound to her upper torso, police said.
The officers attempted to perform CPR but the woman was pronounced dead at the scene. No arrest has been made in the case as of Wednesday morning, police said.
The San Francisco medical examiner's office has not yet released the woman's name.