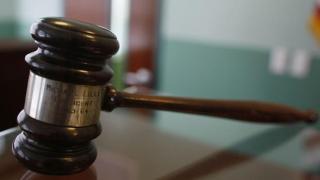 A San Francisco immigration consulting and tax preparation firm has agreed to pay $400,000 to settle a lawsuit filed by the city attorney's office alleging it defrauded clients, officials said today.
City Attorney Dennis Herrera first filed the lawsuit against Lacayo & Associates and its principals, Leonard and Ada Lacayo, last August.
The lawsuit alleged that the firm represented Leonard Lacayo, a notary public, as an attorney and immigration consultant and collected large fees from clients for little or no work.
In some cases, Lacayo failed to submit applications or had applications rejected due to inadequate preparation, placing some clients at risk of deportation, according to the city attorney's office.
In addition to the $400,000 payment to cover restitution to clients and the city's attorneys fees, the settlement also calls for the Lacayos to shut down any immigration-related services, remove any references to those services on their social media and advertising, post signs in their office stating they are not attorneys and return all original documents to clients as requested.
The City Attorney's Office created a hotline number for victims of the Lacayos after filing the lawsuit, which has received around 170 calls over the past year.
"I am grateful for the numerous brave victims who came to our office and shared their experiences with Lacayo & Associates," said Herrera.
"Their courage allowed us to develop a compelling case, and we could not have reached such a strong settlement without their cooperation."