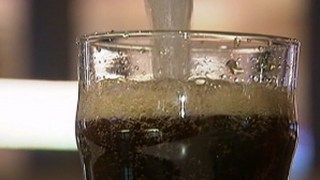 San Francisco's new legislation requiring soda ads to carry health warning labels is being challenged in court by the American Beverage Association.
The ABA, joined by the California State Outdoor Advertising Association and California Retailers Association, filed a lawsuit against the city on Friday, arguing that the legislation, which also would ban sugary-drink ads on city property, is a First Amendment violation, reported SFGate.
According to Convenience Store and Fuel News, the lawsuit in part alleges that the ban, "discriminates against speech based on the identity of the speaker, in violation of the First Amendment, by expressly prohibiting speech that includes the name of any sugar-sweetened beverage producer."
The legislation was passed in June.
(Correction: An earlier version of this story erroneously reported where the warning labels would be posted. The labels are to be placed on advertisements for certain sugary drinks, not on the beverages.)