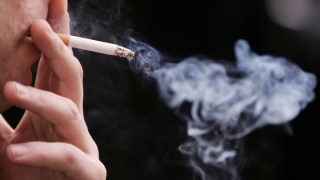 San Francisco is considering raising the minimum age to purchase tobacco products from 18 to 21.
Supervisor Scott Wiener plans to introduce an ordinance to that effect Tuesday, which, if approved, would make San Francisco the second largest city in the United States – behind New York City – to make the move.
San Francisco has long been at the forefront of legislation aimed at curbing smoking and has banned smoking in restaurants, bars, playgrounds, parks and taxis among other places.
Santa Clara County is also one of about 80 governments around the country that have raised the cigarette buying age to 21.
Other Bay Area cities, including Berkeley and Healdsburg, have either passed or are considering similar laws.
An attempt to pass the same law in the California Legislature stalled this year. The National Association of Tobacco Outlets claims cities can't override California's age 18 for purchasing cigarettes and other tobacco products.