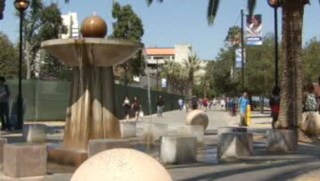 With Silicon Valley's worldwide reputation for driving innovation, San Jose should be a great international draw for students to study.
It is and it isn't, depending on which survey you believe.
San Jose has been named one of the worst large cities to attend college in America in a new survey conducted by WalletHub, which looked at 23 different metrics including "the quality of higher education, crime rates and cost of living."
In cities of more than 300,000 people, San Jose bested only Anchorage, Alaska, as a good place to attend college, ranking 63 out of 64. San Francisco comparatively landed at No. 27, followed by Oakland at No. 60.
However, San Jose's poor ranking by WalletHub follows a July report by the American Institute for Economic Research that named the city as the top college destination city under 2.5 million people, just ahead of Austin, Texas, and Raleigh, North Carolina.
To help determine those rankings, AIER analyzed 12 different criteria, including a city's cultural concentration, unemployment rate, entrepreneurial activity and median earnings ($42,802 in San Jose, according to the study).