When Super Bowl 50 touches down in the South Bay in February, mobile vendors will not be given a ticket into the downtown corridor of San Jose.
The city will exclude street vendors from what is being called a clean zone in an effort to keep a big swath of downtown safe and clean. San Jose city officials held an informational meeting at city hall regarding the downtown clean zone.
"Right now the zone is set to include all of downtown, parts of the Alameda, SAP and a slither to Spartan Stadium," said Teri Killgore with the City of San Jose.
Killgore added only specially-permitted vendors and vendors who have an assigned area in downtown will be allowed to open.
49ers Memorabilia Heads to SFO for New Exhibit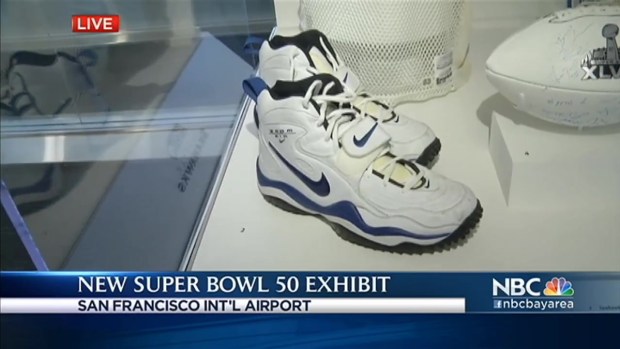 The city's decision is drawing the ire of many street vendors and their supporters.
"When you take away your vending income, you're basically taking away food from your children," said Father Jon Pedigo with Our Lady of Guadalupe Parish.
Pedigo has spent the past year speaking up for mobile street vendors and he wishes the city would have held a meeting with them before pushing forward with a proposed ordinance.
"When you launch a public rule that doesn't study the impact of a community, it's another misstep of people that are in power," Pedigo said.
The city said it has to think of public safety and public health, so a temporary clean zone is what staff will recommend to the city council.
"We're protecting our local businesses from some of the gorilla marketing we're expecting," Killgore said.
Exorbitant Ticket Prices Expected for Super Bowl 50
More than 100,000 people are expected to flock to San Francisco, San Jose and Santa Clara during Super Bowl festivities. The National Football League's big game will be held at Levi's Stadium in Santa Clara.