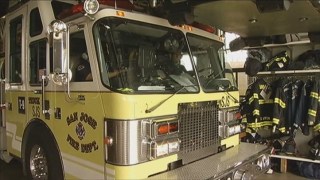 Rank-and-file San Jose firefighters have overwhelmingly approved a new labor contract with the city, according to the union.
Firefighters passed the four-year proposal by a 95 percent margin.
As NBC Bay Area first reported earlier this month, the offer calls for almost a 15 percent raise spread out over the four years, with the first year retroactive. It also includes some lump-sum payments that amount to about a 3 percent additional raise.
But, the union points out, firefighters have not had a raise since 2008 and that their ranks have dropped from 744 to 679 in the past five years.
Leaders of IAFF San Jose Firefighters Local 230 praised the new city administration for working out a new deal. A spokesperson said union members were pleased the offer maintains staffing at four firefighters per unit while an overall evaluation is conducted by the department.
The offer also includes joint meetings to discuss Measure B pension and benefits issues.
The San Jose City Council is scheduled to discuss and vote on the deal at its meeting Tuesday.