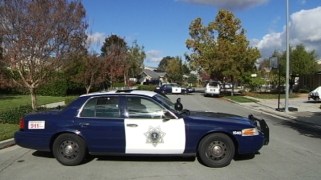 San Jose Mayor Sam Liccardo added a little extra punch to his budget message on Tuesday by allocating another $5 million for the police department to help retain officers.
As NBC Bay Area first reported last week, the police force's staffing problems took another hit when three cadets dropped out of an already small police academy class. The San Jose Police Officers Association says there are only 16 recruits remaining in the academy class and the projected number for the October class is expected to be even lower.
Many officers have left because of cuts in pension and benefits resulting largely from the Measure B reforms, which are still being challenged in court by the police union. Resignations and retirements have driven the number of active officers down to 855, from about 1,400 six years ago.
Mayor Liccardo, along with the city manager's officer, has already proposed putting $11.4 million to assist the department in its retention of officers and to accelerate the recruiting, training and hiring. Tuesday, the mayor's office announced it is prioritizing another $5 million to supplement that fund.
In response, SJPOA Vice President James Gonzales told NBC Bay Area the mayor's proposal is "very promising" and noted "without San Jose's police wages becoming competitive, we will continue to lose officers to surrounding cities."