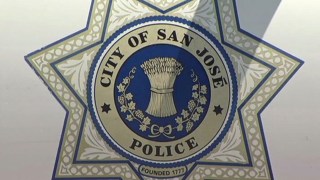 The death of a man whose body was discovered in a San Jose home Monday may have been a homicide, police announced Thursday.
An autopsy performed by the Santa Clara County Medical Examiner's office on Wednesday found that the victim had suffered at least one stab wound, police said.
On Monday at 11:56 a.m., police received a call from the man's family, reporting his death at a home in the 400 block of Jackie Drive, according to police.
When officers arrived at the home, officers found the body of 45-year-old San Jose resident Gilbert Reyes.
Based on observations at the scene and witness statements, officers notified the police department's homicide unit, who then responded and conducted a preliminary investigation, police said.
The cause of Reyes' death was unknown at the time.
Following the autopsy, the death is now being classified as a homicide, according to police.
Police, however, do not have a motive or circumstances surrounding the alleged homicide and no suspects have been identified or located, police said.
Anyone with information about the case is asked to contact Detective Sgt. Guire or Detective Tran of the police department's homicide unit at 408-277-5283. Callers who wish to remain anonymous can call the Crime Stoppers Tip Line at 408-947-7867.