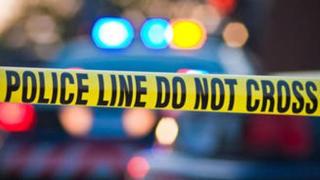 San Rafael police have arrested a man who allegedly attempted to rape a woman Tuesday.
The suspect, identified as Israel Abisai Rachac-Marroquin, is a 27-year-old city resident, police said. He has been taken into custody and charged with assault to commit rape and making criminal threats.
According to a department statement, a San Rafael woman and her cousin were sitting on a bench on the Bay Point Trail at about 2 p.m. Tuesday.
Rachac-Marroquin approached the woman and struck up a conversation, but became agitated when she and her cousin started to leave, police said.
The suspect, who asked the woman to have sex with him, also grabbed her hair and tried to yank her into some bushes, police said.
When the woman's cousin saw Rachac-Marroquin trying to lift her clothes in an effort to sexually assault her, he intervened. But the suspect brandished a knife and threatened to kill both of them, according to police.
The cousin reported the incident to the San Rafael Police Department, prompting Rachac-Marroquin to flee, police said.
At about 5 p.m. that day, the victim's cousin called 911 again after spotting Rachac-Marroquin near Bellam Produce Market at 151 Bellam Blvd. Responding officers contacted the suspect, and then identified and arrested him, police said.
People who witnessed or have information about the crime are asked to call the San Rafael Police Department at 415-485-3000 or Crime Stoppers at 800-222-8477. Tips can also be provided online at www.bayareacrimestoppers.org or www.srpd.org/tips.