In response to some violent fights both inside Levi's Stadium and out in the parking lot, Santa Clara city leaders are considering a plan to cut off alcohol sales after halftime of San Francisco 49ers games.
The Santa Clara Police Department averages about 30 arrests when the 49ers play at Levi's. Most of those involve alcohol, according to Chief of Police Michael Sellers.
After a video of an alleged assault went viral following last Monday night's game – and four people ended up behind bars – the City Council is looking for ways to get fans to drink less.
"It was the video that threw us over the top," Councilwoman Lisa Gillmor said. "Enough is enough. We need to do better than we've done so far."
4 Arrested in Connection with Alleged Assault After 49ers Game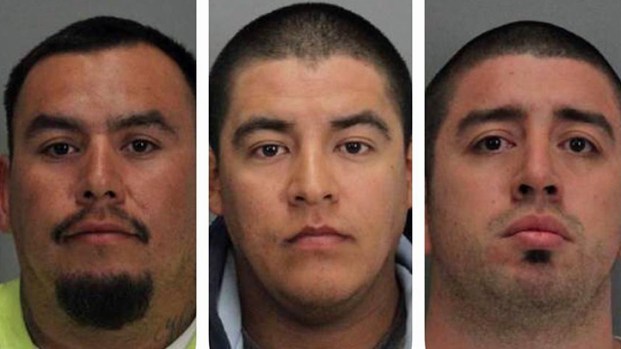 Gillmor is among the council members who want 49ers games and other events at Levi's Stadium to be safer. Toward that end, the council on Tuesday plans to discuss, among other things, a ban on alcohol sales after halftime.
"We're looking at eliminating alcohol sales at halftime," Gillmor said. "Looking at patrons as they enter the stadium to see how drunk they are. If [they're] too drunk, they're not allowed in."
The move is likely to get mixed reactions from fans but Santa Clara police believe it's a step in the right direction.
"I mean, ultimately we would like everybody to come to Levi's, have a great time, and leave, and be home safe," Sellers said.
In an email, Levi's Stadium representatives told NBC Bay Area that visitor safety is their highest priority.