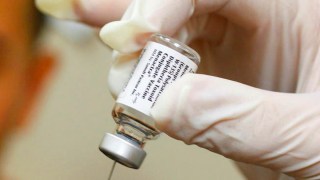 Santa Clara University on Monday began warning its students about the hospitalization of a student with what may be meningitis.
The undergraduate student became very ill Sunday and was admitted to a hospital with what university officials fear may be meningococcal meningitis.
A confirmation by health officials on what exactly caused the student's illness could come at some point today, university officials said.
The university is working closely with the Santa Clara County Public Health Department on the matter. Students who may have come in close contact with the hospitalized student are being asked to come forward and may
need to take preventative antibiotics, according to university officials.
However, most students on campus should not be concerned and so far are not being asked to take preventative measures.
Meningitis is a disease caused by inflammation near the brain and spinal cord. Symptoms normally include high fever, severe headache and a stiff neck, as well as nausea, vomiting, discomfort when looking at bright
lights and mental confusion, university officials said.
Symptoms can develop as fast as several hours or over a period of one to two days, according to the university.