Teachers, students, friends and strangers are still coming up with ways to show their support for an East Bay high school senior, who suffered second- and third-degree burns when the student's skirt was set on fire during an AC Transit bus ride.
Students at Oakland High School -- the school attended by the 16-year-old boy charged with a hate crime for allegedly igniting Luke "Sasha" Fleischman's skirt on Nov. 4 -- have raised more than $500 for Fleischman's family.
And that money was matched by the Oakland Education Association, according to president Trish Gorham. The idea to raise the donations came from Oakland High teachers, Jessie Muldoon, Amy Dellefiled and Amy Wilder, the latter who oversees the school's Gay-Straight Alliance. The two groups are waiting for a heads-up from the Fleischman family to decide when to deliver the $1,000.
"The students wanted to ensure that this act doesn't define them as a school," Gorham told NBC Bay Area on Tuesday, referring to the Oakland High fundraising efforts to separate themselves from the criminal charge.
Another online fundraising effort has already garnered more than $20,000 to help pay for Fleischman's medical bills. His mother said Fleischman is expected to recover after skin-grafting surgeries.
MORE: High School Students Wear "Skirts for Sasha"
Meanwhile, Richard Thomas, 16, a student at Oakland High was charged Nov. 8 with a hate crime, aggravated mayhem and felony assault. Police reports indicate he set Fleischman's skirt on fire because he is "homophobic." NBC Bay Area doesn't typically name minors involved in crimes, but this this case, the Alameda County District Attorney took the unusual step in charging Thomas as an adult.
Fleischman's father, Karl Fleischman, wrote an open letter to the teacher's union, stating that he chose to believe Thomas was just playing with fire and "gravely underestimated" the consequences of that.
He also described his son, a senior at Berkeley's Maybeck High School, who identifies as "agender," or "nonbinary gender," and does not like to go by either "he" or "she."
Fleischman's mother, Debbie Crandall of Oakland, told NBC Bay Area last week that Fleischman prefers to be referred to in the plural, as "they," because there should be a "blur" of genders while describing the teen.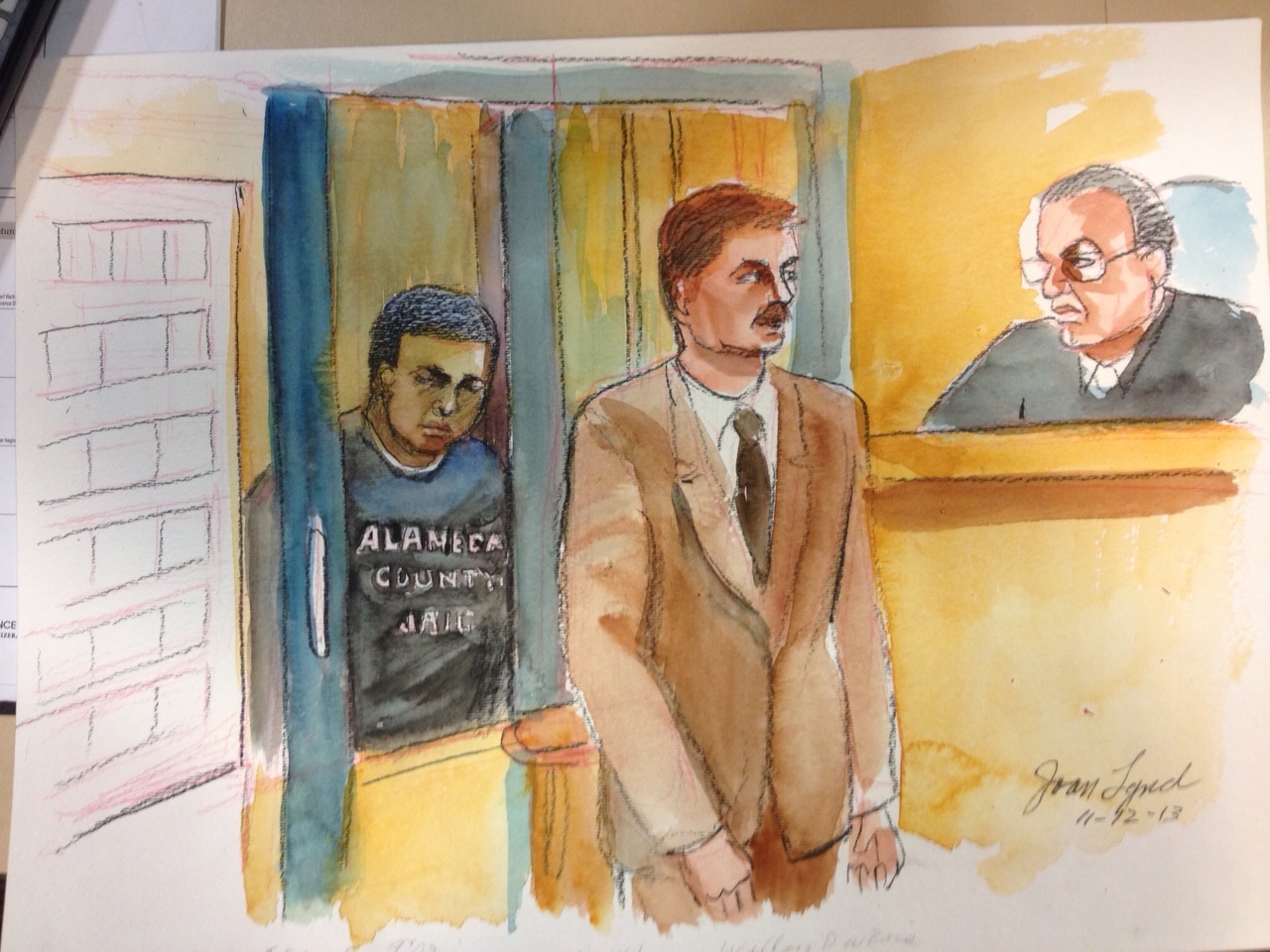 Karl Fleischman added in the letter that he and his wife often make their own pronoun slip-ups, much to Fleischman's chagrin.
On Tuesday, Thomas made his second court appearance, but delayed entering a plea.
"We haven't seen the discovery," said acting attorney Daniel Shriro, who added that William DuBois will be the lawyer of record. "He is entitled to a defense. We will be actively pursuing one."
Thomas is scheduled to appear again in court on Friday.
MORE: Donations Pour in for "Agender" Teen, Burned on Bus
In addition to money, Fleischman's friends at Maybeck High dressed in skirts last week, and teachers in the Oakland Unified School District spearheaded an effort to put rainbow flags along MacArthur Boulevard, the bus route were Fleischman was burned.
Fleischman's father is a kindergarten teacher at Oakland's Sequoia Elementary School, and Sonia Thacher, a colleague of his, had the idea to wrap rainbow ribbons on every bus stop along that route along bus line 57, which is slowly gaining the nickname "Rainbow Road."
It was hard finding ribbons, Gorham said, as all the fabric stores in the area seemed to have sold out when the idea sprang up last week.
Gorham planned to bring up Fleischman, and the idea of creating a better, more uniform "gender studies curriculum" for all the schools in Oakland Unified, when she addressed Oakland High's school faculty meeting on Tuesday afternoon.
Gorham said some schools in Oakland are very vocal and active on issues of gender and nontraditional roles and identification, while others are not.
"How we move on from this point," she said, "will ultimately be more important than how we reacted to it."

NBC Bay Area's Cheryl Hurd and Christie Smith contributed to this report.
Published at 12:29 PM PST on Nov 12, 2013 | Updated at 12:11 PM PST on Nov 13, 2013