The family of a missing Danville girl found her bike near the Golden Gate Bridge before dawn Tuesday.
Allison Bayliss, 15, was last seen by her parents riding that bike around 8 a.m. Monday at San Ramon Valley High School in Danville.
There are reports she left behind a suicide note. Her father said something in that note brought him to the shore near the Golden Gate Bridge where he searched for hours overnight for any sign of her. After walking two miles of the waterfront, David Bayliss said he found his daughter's bike and her helmet. Around 4:45 a.m. the family called police to tell them they found the bike in the Battery East parking lot, which is just to the east of the bridge on the San Francisco side.
Many friends, relatives and strangers from Danville joined the search Tuesday that also includes official agencies like the U.S. Park Police, San Francisco police, park service rangers and Golden Gate Bridge district patrol officers, park spokesman Howard Levitt said.

The search was expanded to include Ocean Beach and Land's End in San Francisco, as well as the Marin Headlands.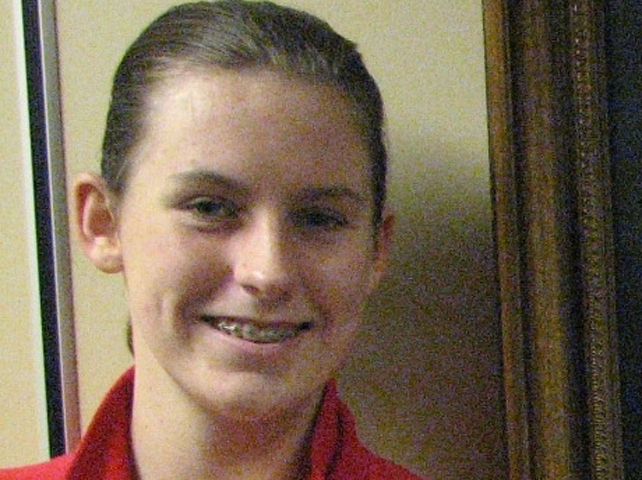 "We are hopeful we will find her safe and sound. There is no time frame on how long search will go on," Levitt told Bay City News.
Allison is white with blond hair, 5 feet 8 inches tall and 130 pounds. She was last seen wearing a red zippered hoodie and blue jeans.

Anyone with information on her whereabouts is asked to call 911.
By Tuesday morning, a Facebook page titled "Find Alliy Bayliss" had been visited by 8,000 people.

Published at 11:05 AM PDT on May 24, 2011 | Updated at 5:48 PM PDT on May 24, 2011