The search expanded Tuesday for a 9-year-old girl with autism who disappeared from her family's vacation home near Clearlake, with search crews coming from California and Nevada to help with the efforts.
On Wednesday, hundreds of volunteers and 200 professional emergency crews fanned out again at daybreak to concentrate on a 10-square mile area.
"How many people are doing this search...it is amazing to see all these police from all over California.. The family is grateful for this," said family friend Michael Dowling.
New surveillance video also changed the focus of the search. Police said video from a neighbor's surveillance camera shows Mikaela Lynch running up the street after she was last seen at the home on Sunday.
The video gives new hope to the search. Many worried that Mikaela went to the lake on a hot afternoon and her family says she does not know how to swim.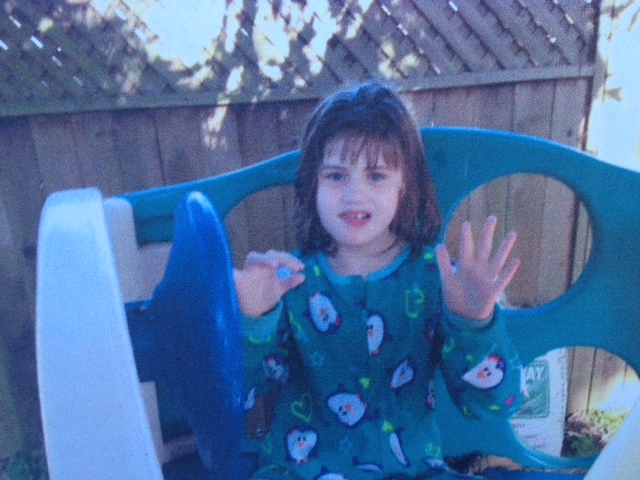 She was reported missing on Sunday afternoon by her family. She had been playing in the yard with her brother who went inside to get away from a bee and then she likely wandered off.
Hundreds of volunteers and public safety officers have fanned out looking for her.
They are also looking along Cache Creek and the lakeside neighborhoods in Lake County's Clearlake, according to the Press Democrat.
Family members say the girl has the mental capacity of a - year-old and is unable to speak.

"We have somebody who will not respond to voice stimuli. She may not be able to walk across the street if she needed help and it was right there across the street", says Clearlake Police Chief Craig Clausen.
Mikaela is reported to go to school in San Francisco.
Police believe Mikaela may not have clothes on because she takes them off when she gets hot. Clothes were apparently found in the yard. Divers have gone into the waters near the vacation home, but so far no sign of her.
The new surveillance video has put more emphasis on a search on land.
Published at 6:09 PM PDT on May 14, 2013 | Updated at 12:23 PM PDT on May 15, 2013