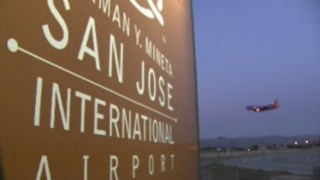 A computer server at Mineta San Jose International Airport caused flight delays Friday morning, when some sort of glitch stopped the automatic doors at check-in areas and the jet-bridge entrances from working.
Guards had to be placed at each of the door-checking stations, and flights were held back at least 30 minutes, causing residual delays, according to airport spokesman Vicki Day.
Doors re-opened about 8:15 a.m. about two hours after they were reported inoperable.
Around 6:35 a.m., technicians had constructed a workaround and passengers were getting through again, Day said.
It was not immediately clear what caused the server to go down.