An intense weather system moved across the South Bay Wednesday afternoon bringing with it heavy winds, lightning and lots and lots of hail.

Gilroy had reported winds as high as 50 mph and hail up to 1/2 inch or marble size.

Numerous lightning strikes were also reported in the Gilroy and Morgan Hill area.

The storm system moved from east to west away from Gilroy and over the Santa Cruz mountains.
It was enough for the National Weather Service to issue a rare severe thunderstorm warning.
Impacted areas:
Santa Clara County

Morgan Hill

Santa Cruz County

The warning remained in effect until 5 p.m.

The threat of more severe weather remained in the South Bay Wednesday night with a potential for more wild weather. The same system is making for an early snowstorm in Yosemite.
Other parts of the Bay Area also got some rain Wednesday night including a few light showers at the Oakland Colesium. That meant for some wet baseball fans as thousands of people attended the A's playoff game against the Detroit Tigers.
We got some impressive photos from Bay Area viewers.
The system turned one street in Gilroy into a winter wonderland for a time Wednesday afternoon. The below photo was sent to us from Liz Johanson.
A. Owen sent us one of the hail storm in Gilroy. It shows the ice-type rain was coming down in buckets.
Tessie Garcia sent us the below photo of hail that fell at her home also in Gilroy.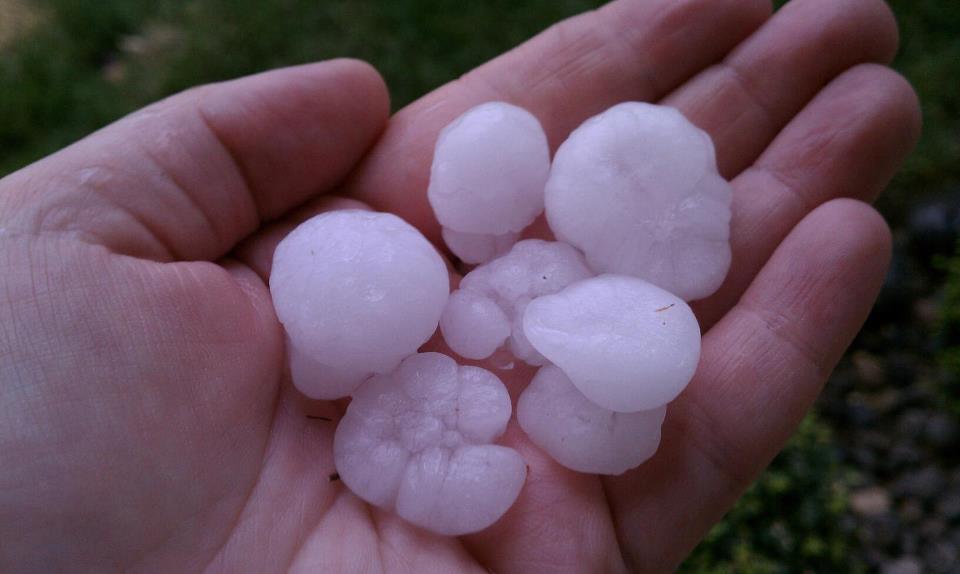 Here's one more showing how the hail piled up. It only lasted a few minutes, but was quite impressive.