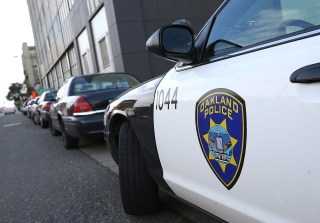 An 18-year-old man was fatally shot early Saturday morning in Oakland, according to police.
At 1:19 a.m., officers found the victim suffering from gunshot wounds on the 4200 block of MacArthur Boulevard, police said.
The victim, an Oakland resident, was given medical attention until medical crews arrived at the scene. Crews then transported the man to the hospital, where he died a short while later.
The victim has not been identified and no suspects were arrested in connection with the fatal shooting.
Anyone with information is asked to contact the police department's Homicide Section at (510) 238-3821 or the police tip line at (510) 238-7950