Almost one year after he was arrested in connection with the murder and kidnap of a Morgan Hill teen, Antolin Garcia Torres has delayed entering a plea. Again.
Garcia Torres' attorney, Santa Clara County Deputy Alternate Public Defender Traci Owens, said in court on Thursday that her client won't enter a plea until she gets all the discovery, and that discovery has been delayed, in part, because of technical, computer glitches at the District Attorney's Office. The hearing was delayed again until April 18.
Garcia Torres is charged with abducting Sierra Lamar, 15, from Morgan Hill last March and killing her. Her body has never been found, but police and prosecutors presume she is dead.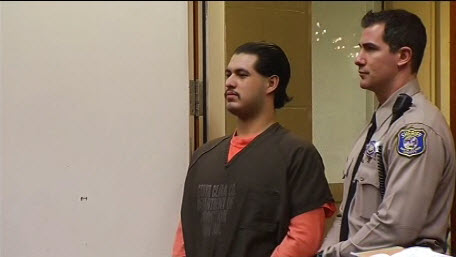 Garcia Torres has additionally been charged with three separate attempted kidnappings of other women, all in March 2009.
Volunteers who attended the court hearing on Thursday said they were frustrated with the delay.
Related stories:
Heartbreaking Milestone in Sierra LaMar Disappearance
Suspect LaMar Suspect Charged in 2009 Cases
Fingerprints on Stun Gun Belong to Sierra Lamar Suspect
Sierra LaMar Vigil Keeps Hope Alive