Sonoma County sheriff's officials believe they have solved the slayings of two young Bible-camp counselors found shot to death as they slept on a Jenner beach more than a decade ago, they said Friday.
The young couple, Lindsay Cutshall, 22, and her fiance Jason Allen, 26, was found next to each other on a driftwood-strewn beach, still zipped into their sleeping bags, on Aug. 18, 2004.
RAW: Authorities Address Arrest in 2004 Double Homicide
On Friday, Sonoma County Sheriff Steve Freitas said investigators have interrogated Shaun Gallon, 38, of Forestville, who was taken into custody in connection with the fatal shooting of his brother in March and previously arrested for shooting another man with an arrow in 2009.
The sheriff's office received over 1,200 tips after news broke about Cutshall and Allen's deaths. One of them was about Gallon, who was identified as a person of interest early in the investigation and was never ruled out as a suspect. When he was taken into custody for the March killing of his brother, detectives took the opportunity to talk to him about the cold case.
Gallon knew things about the killings that no one who wasn't involved could have known, the sheriff said, and authorities have also found corroborating evidence.
"We feel confident we have Jason and Lindsay's killer," Freitas said of the young couple, whose mysterious killings drew national attention.
No one has ever been charged in the killings, and no motive has ever been made public. Authorities have said neither victim was robbed or sexually assaulted. Freitas said authorities believed the killing was random, and that there was no previous connection between the two and the suspect.
Officials have not yet found the weapon.
The victims' parents wrote a letter to the sheriff's office, which Freitas read aloud during a news conference.
"When we at times wondered if this day would ever come, the detectives in particular wouldn't allow us to lose hope," their note said in part.
Chris Cutshall, father of Lindsay Cutshall, later said he and his family were "just really pleased that they finally captured this guy."
Lindsay Cutshall, a native of Fresno, Ohio, and Allen, from Zeeland, Michigan, were on a weekend trip. They worked at a Christian youth camp in California's Sierra Nevada foothills.
The pair was killed during a three-day sightseeing trip to Northern California. A helicopter unit heading to a rescue flew over the remote area and noticed the couple who looked like they were sleeping. When they flew back later and realized that the man and woman had not moved, it struck them as suspicious. That prompted a massive response from the Sonoma County Sheriff's Office.
Man Accused in 2004 Double Homicide Had Criminal History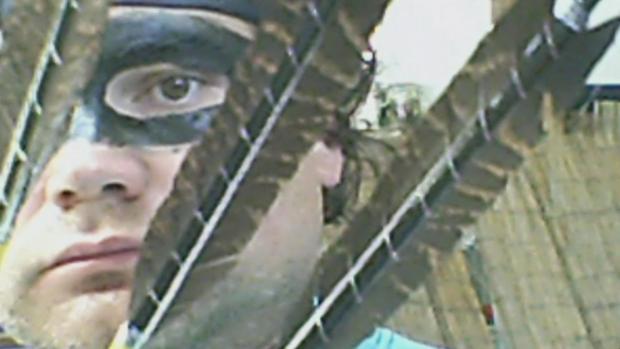 Before being linked to the Jenner case, Gallon was arrested in 2009 after an arrow fired from his bow pierced the convertible top of a car and struck the hat James McNeil was wearing. McNeil at the time didn't understand why he was targeted, but the new information announced Friday regarding Gallon's history gave him some clarity.
"Apparently it wasn't an accident," he said. "It all makes sense now. I don't know why he was after me."
Gallon served two years behind bars after shooting at McNeil before being released. McNeil questions the length of that sentence.
"Two years for attempted murder; maybe they should have gave him longer," McNeil said. "More people would be alive."
RAW: Man Recounts Being Shot at by Double Homicide Suspect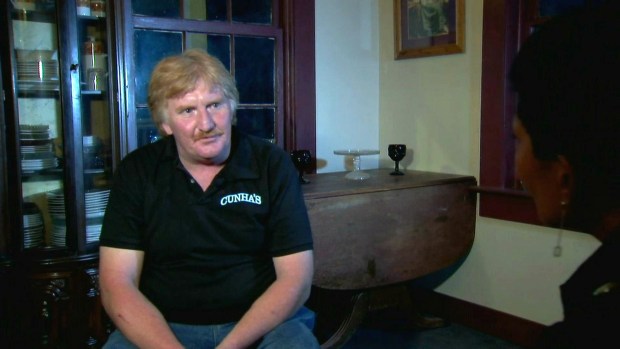 After Gallon's arrest Friday, Freitas described feeling "joyful" because Gallon's actions were "traumatic" for the entire Jenner community.
A former neighbor of Gallon said the man didn't seem violent, but added that Gallon became increasingly reclusive over the years.
"It worries me," the neighbor, who did not want to be identified, said. "Somebody that could be that normal was that unhinged."
Sheriff's officials will soon send the double homicide case to the Sonoma County District Attorney's Office. Gallon is expected to be arraigned in a few weeks.